Editors-in-Chief:

Prof. Dr. Fikret Çelebi, TURKEY;

Dr. Daryoush Babazadeh, DVM, DVSc, IRAN
» Cover Suggestion ...details

» Publisher Item Identifier ...details
Board Member Certificate: WVJ active members since 2012 till now: Dr. Arash omidi; Dr. Wesley Lyeverton Correia Ribeiro

...full information
KEYWORDS

HI, RAPD, Interferon-Gamma, Cytokines, Oxidative Stress, Turmeric, Gamma-irradiation, Staphylococcus aureus Newcastle Disease, Trypanosomes, Dicrocoelium dendriticum, Listeria monocytogenes, Echinococcosis, Hydatid, Pesticides, Protoscolex, Oreochromis aureus, Clarias sp., Mastitis, Degradability, Contaminant Bacteria, Nematode parasites, Wound Healing, Levamisole, Oxidative stress, Zoonosis, Treatment, Prevalence, Hematological parameters, Immune response, Biochemical parameters, Osteosynthesis, Bone Plating, Radiology, Heart girth, Live weight, Diastema, Morphometry, Drying system, Serum, Blood, Albumin, Globulin, Glucose, Soybean meal, Growth Performance, Production, Meat Parameters, Fermentation, Quality, Behaviour, nutritional status, Calving interval, Conception rate, Gestation, Lactation, Spoilage, General hygiene, Wildlife, Sheep, Quail, Ostrich, Rabbit, Dairy Cattle, Goats, Sheep, Dog, Catfish , Fish, Aflatoxins, Buffalo, Cutaneous Infections, Brucellosis, Antibiotic, Hygiene, Tuberculosis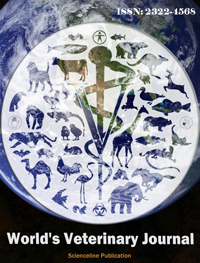 World's Veterinary Journal
ISSN: 2322-4568

Frequency: Quarterly

Current Issue: 2016, Vol: 6, Issue: 4 (25 December)

Publisher: SCIENCELINE

World's Veterinary Journal (ISSN 2322-4568) is an international, English language, peer reviewed open access journal aims to publish the high quality material from veterinary scientists' studies ... View full aims and scope


Table of contents
---
Research Paper

Constraints of Small-Scale Commercial Poultry Farms Analyzed by Garett's Ranking Technique in and around Debre Markos, Amhara Region, Ethiopia.
Bezabih Yitbarek M, Tamir Mersso B and Mengistu Wosen A.

World Vet. J. 6(4): 203-209, 2016; pii:S232245681600027-6
---
Research Paper

Molecular Detection of Streptococcus species Isolated from Cows with Mastitis.

Elsayed Eldesouky I, Allah Abd Elnaby Refae M, Saad Nada H and Ragab Hassb Elnaby G.

World Vet. J. 6(4): 193-202, 2016; pii:S232245681600026-6
---
Research Paper

Identification and Characterization of Virulence-Associated Genes from Pathogenic Aeromonas Hydrophila Strains.

Alaa El-Dein Omar A, Moustafa Moustafa E and Mamdouh Zayed M.

World's Vet. J. 6(4): 185-192, 2016; pii:S232245681600025-6
---
Research Paper
New Challenges of Knowledge Transfer in Veterinary Physiology in a Changing Educational Environment: An Overview of Physiology Teaching in USA and Non-USA Colleges and Schools.

Gyorffy A, Vilmos Frenyo L and Nour A.

World Vet. J. 6(3): 166-184, 2016; pii:S232245681600024-6
---
Research Paper
Identification of Brucellaspp and Assessing the Impact of Brucellosis Control Programme on Ruminants and Human in Gharbia Governorate, Egypt.

El-Midany SA, El-Tras WF, Eltholth MM, Seada AS and Zaki HM.

World Vet. J. 6(3): 156-165, 2016; pii:S232245681600023-6
---
Research Paper
Effect of Zinc Supplementation on some Physiological and Growth Traits in Local Male Rabbit.

Amen MHM and Sulaiman Muhammad S.

World Vet. J. 6(3): 151-155, 2016; pii:S232245681600022-6
---
Research Paper
Development of Sternum and Ribs in White New Zealand Rabbit (Oryctolagus cuniculus).

Mohamed Kamal B, Farag Rashed R and Mohamed Erasha A.

World Vet. J. 6(3): 143-150, 2016; pii:S232245681600021-6
---
Research Paper
Prevalence of Cysticercus Tenuicollis in Small Ruminants Slaughtered at Addis Ababa Abattoir, Ethiopia.

Bejiga T, Haile A, Solomon T, Sefir D and Pal M.

World Vet. J. 6(3): 137-142, 2016; pii:S232245681600020-6
---
Research Paper
Effect of Stocking Density and Bird Age on Air Ammonia, Performance and Blood Parameters of Broilers.

Ali Abouelenien F, Khalf-Alla F, Mousa-Balabel T, El-Midany S and Abd el-Latif Nasser M.

World Vet. J. 6(3): 130-136, 2016; pii:S232245681600019-6
---
Research Paper
Rabies in Animals with Emphasis on Dog and Cat in Ethiopia, Sindh, Pakistan.

Kidane AH, Sefir D, Bejiga T, Deressa A and Pal M.

World Vet. J. 6(3): 123-129, 2016; pii:S232245681600018-6
---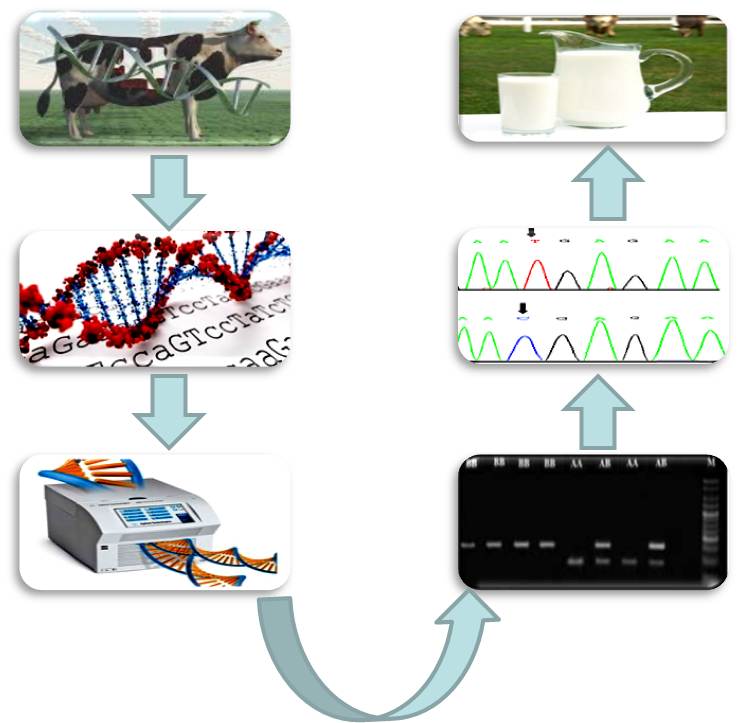 Research Paper
Association of β –Lactoglobulin Gene Polymorphism with Milk Yield, Fat and Protein in Holstein-Friesian Cattle.

Wageh Zaglool A, Awad A, El sayed El Araby I and Mohamed El-Bayomi Kh.

World Vet. J. 6(3): 117-122, 2016; pii:S232245681600017-6
---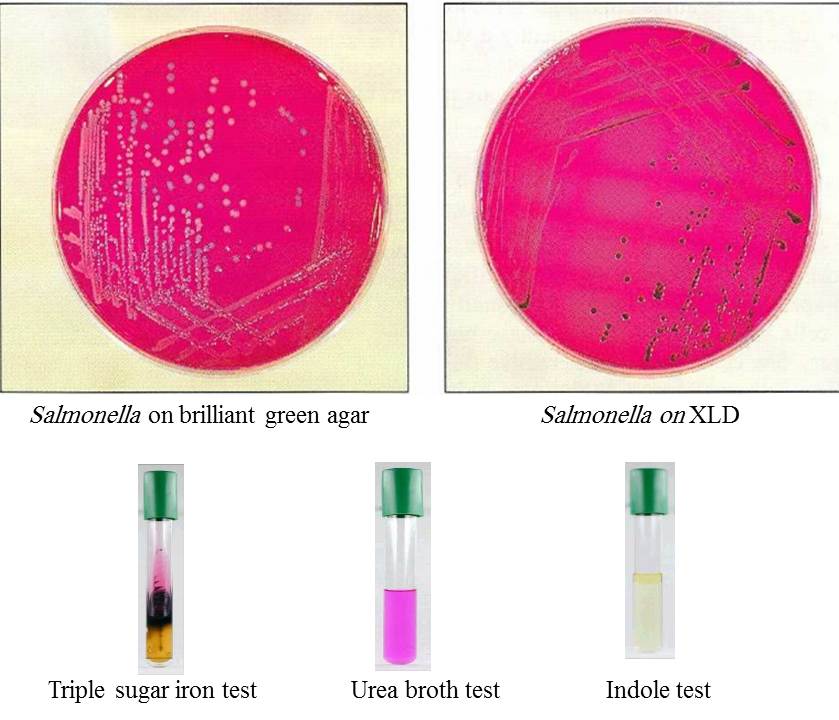 Research Paper

Prevalence of Antimicrobial Resistant Salmonellae Isolated From Bulk Milk of Dairy Cows in and Around Debre Zeit, Ethiopia.

Mossie T and Dires A.

World Vet. J. 6(3): 110-116, 2016; pii:S232245681600016-6
---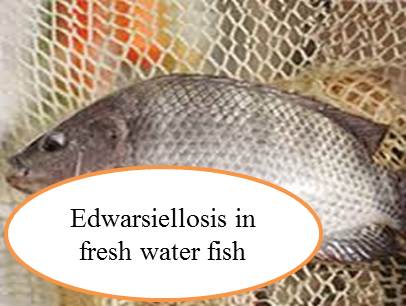 Research Paper
Insight into the Virulence-Related Genes of Edwardsiella Tarda Isolated from Cultured Freshwater Fish in Egypt.

Moustafa Moustafa E, Alaa El-Dein Omar A and Sobhy Abdo W.

World Vet. J. 6(3): 101-109, 2016; pii:S232245681600015-6
---
Research Paper

The Effect of Very Virulent Infectious Bursal Disease Virus on Immune Organs of Broilers Fed Moringa Oleifera Supplemented Feed.

Balami Arhyel G, Abdu Paul A, Wakawa Aliyu M, Aluwong T.

World Vet. J. 6(3): 95-100, 2016; pii:S232245681600014-6
---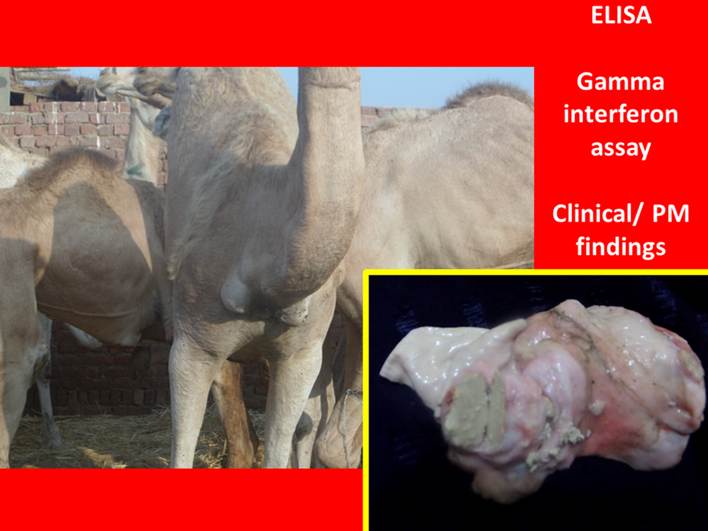 Research Paper
Serological Surveillance of Caseous Lymphadenitis in Sudanese and Somali Camels Slaughtered at Al-warraq Abattoir, Giza, Egypt.

Ahmed Borham M, Atef Fatehy Oreiby, Abd-Allah El-Gedawy A and Hassanein Al-Gaabary M.

World Vet. J. 6(3): 89-94, 2016; pii:S232245681600013-6
---
More ...



This work is licensed under a Creative Commons Attribution-NonCommercial 4.0 International License.