Editors-in-Chief:

Prof. Dr. Fikret Çelebi, TURKEY;

SCOPUS, NLM Catalog (NLM ID: 101688928), ScopeMed, RICeST, NAAS (Score: 3.96), Ulrich's™/ProQuest, UBTIB, SHERPA/RoMEO, Genamic, INFOBASE, ICV 2019= 115.91, ...full index information


» Full texts and XML articles are available in E-Journals Database (RICeST).

» This journal is in compliance with Budapest Open Access Initiative and International Committee of Medical Journal Editors' Recommendations.

» High visibility of articles over the Internet.
» This journal encourage the academic institutions in low-income countries to publish high quality scientific results, free of charges... view Review/Decisions/Processing/Policy
» Publisher Item Identifier ...details
Board Member Certificate: WVJ active members: Dr. Arash omidi; Dr. Wesley Lyeverton Correia Ribeiro

...full information
WVJ Submission and Acceptance Rates

Year

Submission

Acceptance

2012

26

14 (53%)

2013

31

15 (48%)

2014

17

09 (52%)

2015

30

14 (46%)

2016

61

27 (44.2%)

2017

45

18 (40%)

2018

43

17 (39.5%)

2019

109

43 (39.4%)

2020

231

81 (35.1%)

Submission to first decision: 4.9 weeks
Submission to final decision: 7.3 weeks
Article acceptance to final publication: 6 weeks
KEYWORDS

HI, RAPD, Interferon-Gamma, Cytokines, Oxidative Stress, Turmeric, Gamma-irradiation, Staphylococcus aureus Newcastle Disease, Trypanosomes, Dicrocoelium dendriticum, Listeria monocytogenes, Echinococcosis, Hydatid, Pesticides, Protoscolex, Oreochromis aureus, Clarias sp., Mastitis, Degradability, Contaminant Bacteria, Nematode parasites, Wound Healing, Levamisole, Oxidative stress, Zoonosis, Treatment, Prevalence, Hematological parameters, Immune response, Biochemical parameters, Osteosynthesis, Bone Plating, Radiology, Heart girth, Live weight, Diastema, Morphometry, Drying system, Serum, Blood, Albumin, Globulin, Glucose, Soybean meal, Growth Performance, Production, Meat Parameters, Fermentation, Quality, Behaviour, nutritional status, Calving interval, Conception rate, Gestation, Lactation, Spoilage, General hygiene, Wildlife, Sheep, Quail, Ostrich, Rabbit, Dairy Cattle, Goats, Sheep, Dog, Catfish , Fish, Aflatoxins, Buffalo, Cutaneous Infections, Brucellosis, Antibiotic, Hygiene, Tuberculosis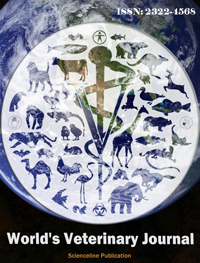 World's Veterinary Journal
ISSN: 2322-4568

Frequency: Quarterly

Current Issue: 2021, Vol: 11, Issue: 1 (March 25)
Publisher: SCIENCELINE
World's Veterinary Journal (ISSN 2322-4568) is an international, English language, peer reviewed open access journal aims to publish the high quality material from veterinary scientists' studies ... View full aims and scope

---
Bovine Ehrlichiosis Prevalence: A Systematic Review and Meta-Analysis of Molecular Studies.

Bonilla-Aldana DK, Quintero-Rada K, Montoya-Posada JP, Soler-Tovar D, Barato P, Arteaga-Livias K, Zambrano LI, Faccini-Martínez ÁA and Rodriguez-Morales AJ This e-mail address is being protected from spambots. You need JavaScript enabled to view it .

World Vet. J. 11(1): 01-15, 2021; pii:S232245682100001-11
---
Uses of Immunoglobulins as an Antimicrobials Alternative in Veterinary Medicine.

Abd El-Ghany WA This e-mail address is being protected from spambots. You need JavaScript enabled to view it .

World Vet. J. 11(1): 16-22, 2021; pii:S232245682100002-11
---
Changes of Body Condition Scores, Serum Biochemistry and Liver Triacylglycerol in Periparturient Holstein Friesian Dairy Cows Raised in a Small-Holder Farm.

Triwutanon S and Rukkwamsuk Th This e-mail address is being protected from spambots. You need JavaScript enabled to view it .

World Vet. J. 11(1): 23-28, 2021; pii:S232245682100003-11
---
Growth Performance and Health Status of Broiler Chickens Treated with Natural Kaolin.

ElHag S, Motelib AA, Soltan MA This e-mail address is being protected from spambots. You need JavaScript enabled to view it and Gawad MA.

World Vet. J. 11(1): 29-36, 2021; pii:S232245682100004-11
---
Occurrence of Beta-Lactamases Genes in Beta-Lactam Resistant Bacteria Isolated from Milk of Goats with Sub-Clinical Mastitis in Thika Sub-County, Kenya.

Okoko IM, Kagira J This e-mail address is being protected from spambots. You need JavaScript enabled to view it , Kiboi D, and Maina N.

World Vet. J. 11(2): 37-44, 2021; pii:S232245682100005-11
---
Vaccination of Algerian Local Rabbits with Precocious Strains of Eimeria magna and Eimeria media.

Bachene MS This e-mail address is being protected from spambots. You need JavaScript enabled to view it , Temim S, Ainbaziz H, and Bachene A.

World Vet. J. 11(1): 45-50, 2021; pii:S232245682100006-11
---
Impact of Offspring Sex and Dam's Pre-partum Vaccination on Colostrum Composition and Blood Hormones in Egyptian Buffaloes.

Salah El-Din Ali M This e-mail address is being protected from spambots. You need JavaScript enabled to view it , Mikhail WZA, Salama MAM and Hafez YM.

World Vet. J. 11(1): 51-59, 2021; pii:S232245682100007-11
---
Tekelan Leaves (Chromolaena odorata) Infusion and 10% Povidone-Iodine on Incision Wound Healing Process of Mice (Mus musculus) Infected with Staphylococcus aureus.

Budi AC, Hamid IS This e-mail address is being protected from spambots. You need JavaScript enabled to view it and Legowo D.

World Vet. J. 11(1): 60-65, 2021; pii:S232245682100008-11
---
Reproductive Characteristics, Serum Metabolites, and Oxidative Status in Female Guinea Pigs (Cavia porcellus) Fed with Ethanolic Extract of Dichrostachys glomerata Fruit.

Djuissi NM, Ngoula F This e-mail address is being protected from spambots. You need JavaScript enabled to view it , Kouamo J, Vemo NB, Nono MFS, Lontio AF, Tchoffo H, and Dongmo AN.

World Vet. J. 11(1): 66-72, 2021; pii:S232245682100009-11
---
Current Evidence on Using Platelet Rich Plasma as a Therapeutic Modality for Veterinary Orthopedic Conditions.

Wijekoon HMS This e-mail address is being protected from spambots. You need JavaScript enabled to view it and Niranjala de Silva DD.

World Vet. J. 11(2): 73-78, 2021; pii:S232245682100010-11
---
Examination of Escherichia coli Bacteria in Blood Cockle Satay (Anadara granosa) Sold at Surabaya Traditional Market, Indonesia.

Khasanah U, Mahasri G This e-mail address is being protected from spambots. You need JavaScript enabled to view it , and Kusdarwati R.

World Vet. J. 11(2): 79-84, 2021; pii:S232245682100011-11
---
Prevalence and Faecal Egg Counts of Gastrointestinal Parasites of Merino Sheep in Lesotho.

Mahlehla MA This e-mail address is being protected from spambots. You need JavaScript enabled to view it , Molapo MS, Phoofolo MW, Matebesi PA, Phalatsi M, and Moiloa MJ.

World Vet. J. 11(1): 85-91, 2021; pii:S232245682100012-11
---
Western Blot Analysis to Detect Cross-reaction in Toxocara vitulorum Protein with Anti-Mecistocirrus digitatus Serum.

Anggraini DM, Kusnoto IH This e-mail address is being protected from spambots. You need JavaScript enabled to view it , and Sarudji S.

World Vet. J. 11(1): 92-97, 2021; pii:S232245682100013-11
---
Phenotypic Study on the Bacterial Isolates from Equine with Respiratory Disorders regarding Antimicrobial Drug Resistance.

Nehal MF, Osman KM, Azza NF, Shaimaa RAA, Soumaya SAS This e-mail address is being protected from spambots. You need JavaScript enabled to view it , Shahein MA and Ibraheem EM.

World Vet. J. 11(1): 98-109, 2021; pii:S232245682100014-11
---
Non-specific Bacterial Profiles in Reproductive Tract of Dairy Cattle during Artificial Insemination.

Andriani AI, Madyawati SP This e-mail address is being protected from spambots. You need JavaScript enabled to view it , and Sabdoningrum EK.

World Vet. J. 11(1): 110-114, 2021; pii:S232245682100015-11
---
An Urban Case of Canine Visceral Leishmaniasis in the Municipality of Pereira, Colombia. World Vet.

González-Colonia LV, Bonilla-Aldana DK, Álvarez-Serrano MP, Granados-Hincapie LY, Pinilla-Ticora LC, and Rodríguez-Morales AJ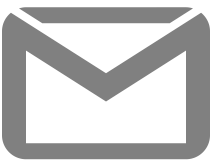 .

World Vet. J. 11(1): 115-118, 2021; pii:S232245682100016-11
---
Evaluation of Sensory Quality and Nutritional Value of Fish Cakes (Perkedel) Made by Tuna Fish (Euthynnus affinis) and Milk Fish (Chanos chanos).

Prastica EE, Masithah ED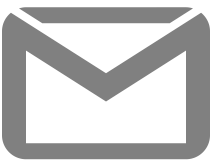 , and Pursetyo KT.

World Vet. J. 11(1): 119-123, 2021; pii:S232245682100017-11
---
Evaluation of Prophylactic and Anticoccidial Effects of Black Seed and Garlic Extracts in Rabbits.

Kuraa HMM This e-mail address is being protected from spambots. You need JavaScript enabled to view it , Nageib BR, El-Hendy AHM and Hassanin AAA.

World Vet. J. 11(1): 124-137, 2021; pii:S232245682100018-11
---
Identification of Somatic Antigens of Adult Fasciola gigantica Isolated from Bali Cattle.

Sriasih M This e-mail address is being protected from spambots. You need JavaScript enabled to view it and Munjizun A.

World Vet. J. 11(1): 138-145, 2021; pii:S232245682100019-11
---
More ...
This work is licensed under a Creative Commons Attribution-NonCommercial 4.0 International License.
Last Updated (Saturday, 17 April 2021 14:02)