Previous issue | Next issue | Archive
Volume 2 (3); September 25, 2012
---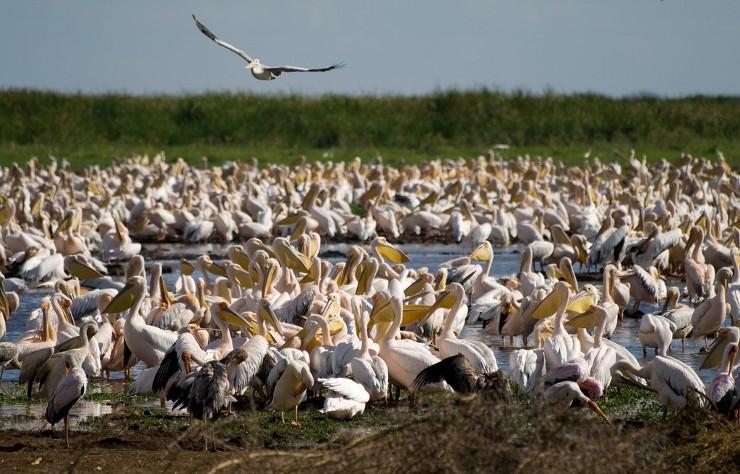 Research Paper
Abundance, Mayas Preference and Distribution of Birds in Dinder National Park, Sudan

Yousif RA.

World Vet. J. 2(3): 27-32, 2012; pii:S232245681200007-2
ABSTRACT

This study was conducted in Dinder National Park during the dry season. The main purpose of the present study was to identify distribution and abundance of birds in DNP. The results showed that, the total number of birds is about 13.695 in five Mayas studied comprises 54 different species. The results showed significant different between five Mayas (P < 0.01). The distribution of birds in DNP mainly depends in the availability of water and food.
Keywords: DNP (Dinder National Park), Birds, Mayas, Count.
---
Survey of External Protozoa Parasite of Siganus Rivulatus in Red Sea State of Sudan

Ahmed Hamid S.H., Mohammed Ahmed F.A., Bashier N.D., Hassan M.A.

World Vet. J. 2(3): 33-35, 2012; pii:S232245681200008-2
ABSTRACT

The aim of this study is to survey the external protozoa parasites in Siganus rivulatus in the Red sea state. 51 samples of fish were examined. The fish was selected from two different area in the port sudan, 21 samples collected from Dongnab and 30 samples collected from Alsegala from February to march 2010. This study was conducted in Sudan University of Science and Technology, College of Science and Technology of Animal Production, Department Fishers Science and Wildlife in the laporatory of fishes. The study revealed of different types of protozoa these include Trichodinia, chilodonella, Ichthyophirius and Ichthyobodo recovered in Siganus rivulatus.The protozoa parasites had high prevalence in Alsegala (90% in skin, 56.6% in gill) than Dongnab (57.1% in gill and skin), and the density of protozoa parasites (1.5 in Alsegala and 1 in Dongnab) it is high in skin than gill.Trichodinia recorded highest infection in Siganus rivulatus in this study more than other ectoprotozoa. There is no any relationship between number of parasites and health state of fish.
Keywords: Survey, Parasites, Internal Protozoa, Siganus Sp.
---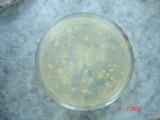 Research Paper

Effect of Fermentation Process on the Levels of Bacteria in Terkin (Altests Dentex)

Eltahir T.O. and Ahmed Hamid S.H.

World Vet. J. 2(3): 36-39, 2012; pii:S232245681200009-2
ABSTRACT

The aim of this study to determine the levels of microorganisms in Kawara fish (Alestes dentex) fermented by adding salt for a period of time (15 days) and to identify certain contaminant bacteria. This study was conducted in Sudan University of Science and Technology, College of Medical Laboratories. The samples were collected from El-murda Fish Market after that were divided into two groups the first group was transported to Sudan University of Science and Technology, College of Medical Laboratories, Laboratory of microbiology to determine the bacterial load. And the second group was treated by the fermentation process for (15days). Then the samples was tested microbiologically, the results were 3.6х106 ± 2.3х107 CFU/g in fresh samples and 2.1х106±1.1 х 106 CFU/g in fermented samples (Terkin), from results the data showed significant decrease (P<0.04) in the levels of microorganisms in fermented samples. Also from results only Staphylococcus aureus were isolated from Terkin samples while E-coli and Salmonella spp. were not recovered from the Terkin after 15 days of fermentation.
Keywords: Fermentation, Bacterial Load, Contaminant Bacteria, Alestes dentex
---
Haematological Values and Body Meaurment of Gazella Dorcus, Reed Buck, Water Buck and Warthog

Mohammed Ahmed F.A.Mohammed Salih R.R. and Youssif El-Hessian R.A.

World Vet. J. 2(3): 40-42, 2012; pii:S232245681200010-2
ABSTRACT

There is a lack of information of physiological parameters and reference values of wild animals which are necessary knowledge for the successful breeding and management of these animals. Laboratory examination was undertaken for determination of certain values of hematological parameters of blood of gazelle dorcas, reed buck, water buck and warthog and their physiological values. Normal values for hemoglobin, packed cell volume, total count of red blood cells, total count of white blood cells and differential count of white blood were obtained from blood of males of wild animals including Dorcas gazelles, Waterbuck, Reed buck and Warthog. The measurement of different parts of the body of these animals were also recorded.
Keywords: Antimicrobial, Pepper, Spoilage, Organisms, Fassiekh, Wet-Salted Fermented Fish Antimicrobial
---
Previous issue | Next issue | Archive

This work is licensed under a Creative Commons Attribution-NonCommercial 4.0 International License.